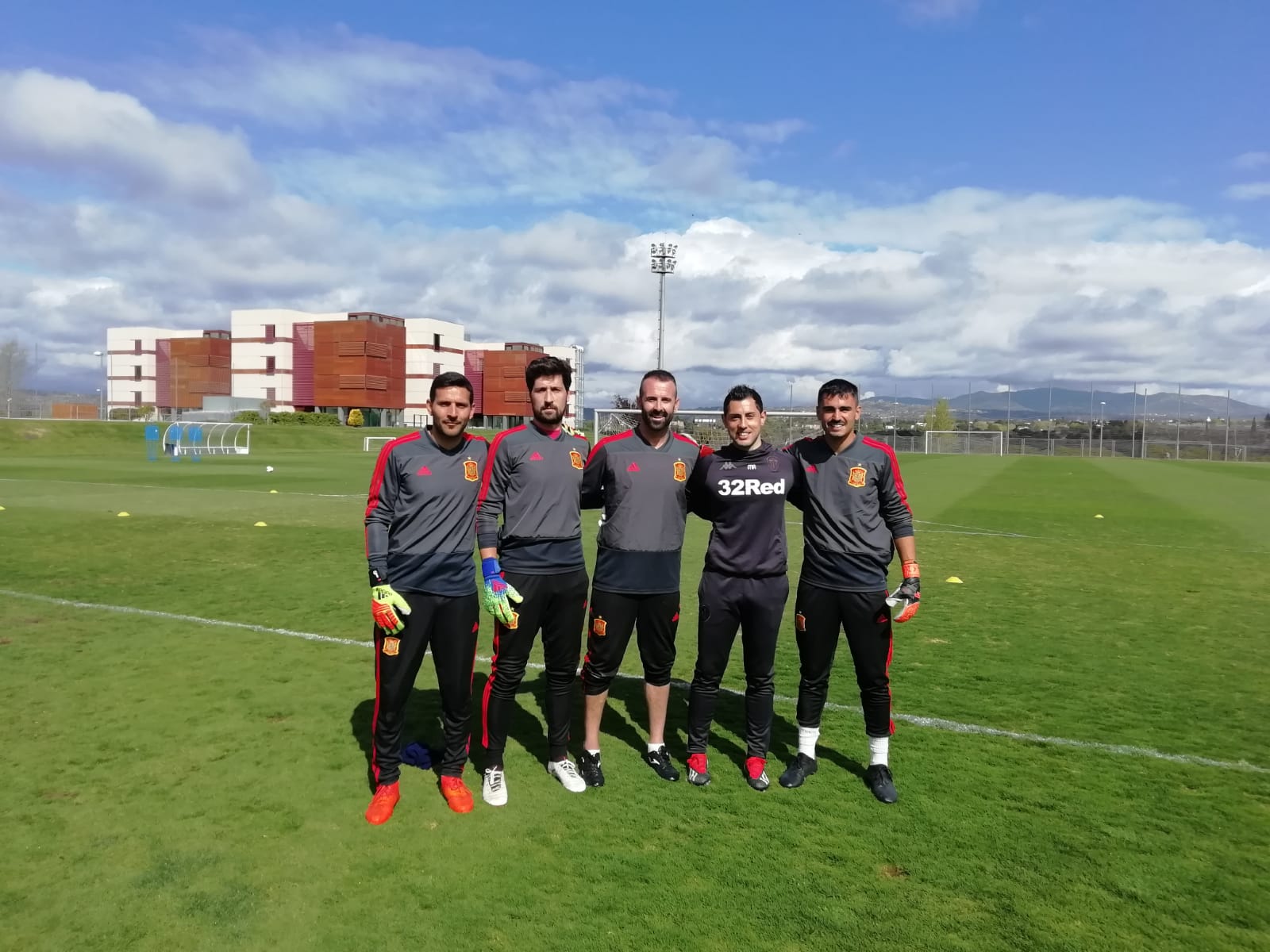 Visit Madrid to the City of Football – RFEF!
The call of Miguel Angel España to return where everything started, has been a source of energy to face the final stretch of this season so demanding and exciting that we have with Leeds United.
Visiting the Spanish Football Federation is going back ten years ago when the first Master's degree in Physical Education ended and I opted to leave football to dedicate myself to the Goalkeeper Training.
Now after the passage of this decade in the elite of football I can only feel privileged and try to convey that passion and enthusiasm to the new Coaches of Goalkeepers.
We have exposed how it is a week for the goalkeeping coach in a professional team. Besides how is the adaptation to a game model "Marcelo Bielsa" from the Goalkeeper. Always from the perspective of the protagonists KIKO CASILLA, Bailey PEACOCK-FARRELL …
They are part of the success on that path to dignify one more area of the spell that forms a professional staff.
Thanks to the formalization of our specialty, it keeps us at the forefront of the specific training of football goalkeepers, and it is something that one You can feel proud.
Thanks for so much & Came on – Leeds United!